News & Updates
Earth Month 2022: Activities that Make a Real Impact
Ampion Renewable Energy
|
April 22, 2022
During Earth Month, we're reminded of the need to put our planet at the forefront. Faced with the colossal problem of climate change, it's natural for people to feel like there's nothing they can do. In Earth Month 2022, we're providing ways that you can help the environment – both locally and globally – and make a real difference.
1. Sign Up for Community Solar
We may be a little biased on this one – but joining a Community Solar program is truly the easiest way to help the planet this Earth Month! When you sign up for Community Solar, you can feel good about fueling the grid with clean, climate-friendly energy. The best part? Signing up for Community Solar means you can support clean energy at no additional cost – and even save money – no rooftop required!

Here's how it works:
Ampion matches you to a solar farm and assigns you a share of the electricity it generates based on your typical monthly usage.
The solar farm produces clean energy and delivers it to the grid, increasing the renewable energy available to your community.
Credits are applied to your bill each month depending on the size of your share of the solar energy produced. You're charged for the energy at a discounted rate (either kWh rate reductions or a fixed discount, depending on your utility company).
Want to learn more about Community Solar and see if you're eligible?
Want to learn more about Community Solar and see if you're eligible?

2. Write to Congress
We believe that global changes begin on a local level. When it comes to helping facilitate the clean energy transition, the best place to start is in your own community. Change can start by making your voice heard to changemakers – specifically, members of Congress. To make your voice heard this Earth Month, write a letter or an email to your local representative asking them to support clean energy, and explain why it's important to you.
Although customized emails and letters tend to be the most effective, you can find pre-written emails online written by organizations supporting climate activism. Those messages are crafted so that mass amounts of people can convey a meaningful message quickly and easily. (Tip: Be sure to mention that you're a constituent of that representative right off the bat.)
To learn more about how to write a letter to your representative, read more here.
3. Attend an Earth Day Event Outside (or Online)
A quick Google search should result in at least a few Earth Month events and opportunities in your community. No matter where you live, there are likely Earth Month-related events such as hikes, cleanups, or demonstrations that you can take part in.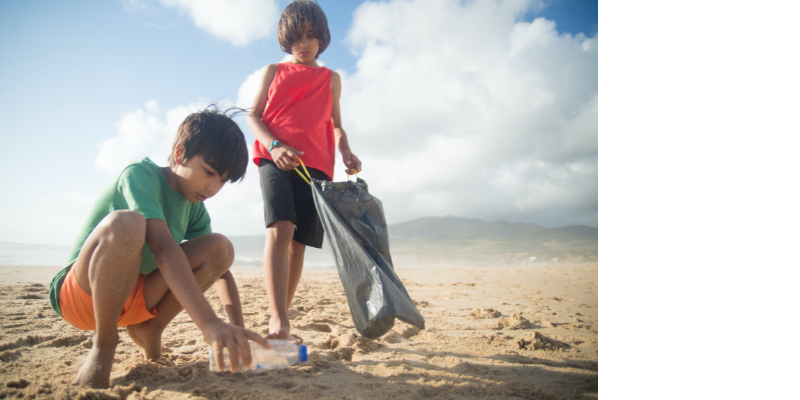 Although outdoor events can get you in the spirit of Earth Month, there are plenty of online events you can attend right from your couch. National and state climate organizations take Earth Month as an opportunity for webinars, Facebook Live events, and other educational events that you can participate in from home. Visit earthday.org to learn more.
4. Get Gardening
Help support our pollinators and local agriculture by planting flowers, grasses, and native plants.
Plants and animals (including humans) are dependent on pollinators like bumble bees, dragonflies, and hummingbirds for survival. Pollinators cultivate crops, food sources, and trees that provide us with oxygen. Unfortunately, however, pollinator populations have been declining for decades due to deforestation and changing temperatures.
Starting your own pollinator-friendly garden is the perfect way to help plantlife, animal life, and the environment this Earth Month.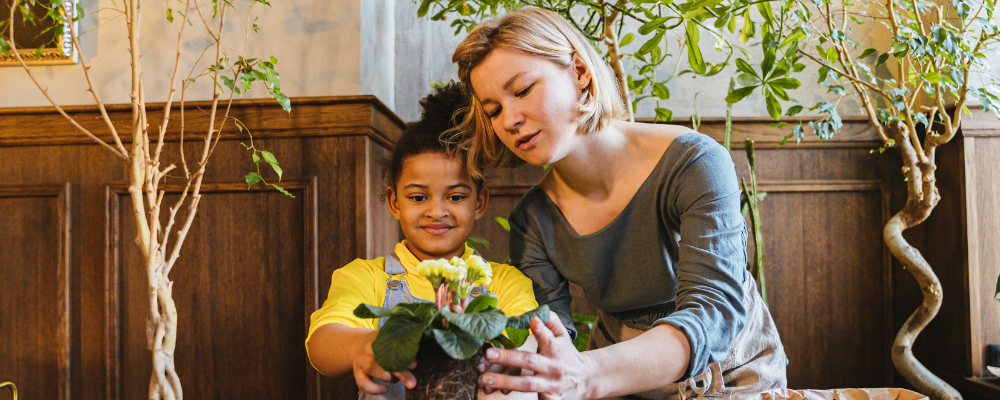 5. Join or Support Climate-Positive Organizations
Become a member of local, national, or international organizations enabling climate change solutions. Some examples include the Sierra Club, 350.org, Greenpeace, Climate Action Network, The Climate Reality Project, and many more.
These organizations send members regular updates on climate initiatives and ways to help, so you can take part in Earth-friendly activities all year long, in addition to Earth Month.
Tackling a global problem like climate change is going to take a lot of individual action. And that means it can start with you!